Posted by Jonathan Haward on Sep 30th 2020
Four years ago we saw an unsung hero of the faith reach his eternal destination with Jesus.Pastor Eliub Gutierrez lived and ministered with his family in the mountainous area of La Union, Guatemala. A church-planter with a heart for people, this man of God faithfully served his community and surrounding villages by demonstrating the love of God in every way possible. From the "regular duties" of a Pastor, such as preaching the Word, discipleship, and visitation, to going beyond the call of duty and running into harms way to rescue people when a sudden mudslide took out part of his town. After years of partnership and co-laboring on the field, we received word that he was very sick, and rapidly declining. Within days, we were informed he had passed from this life to be with our Lord.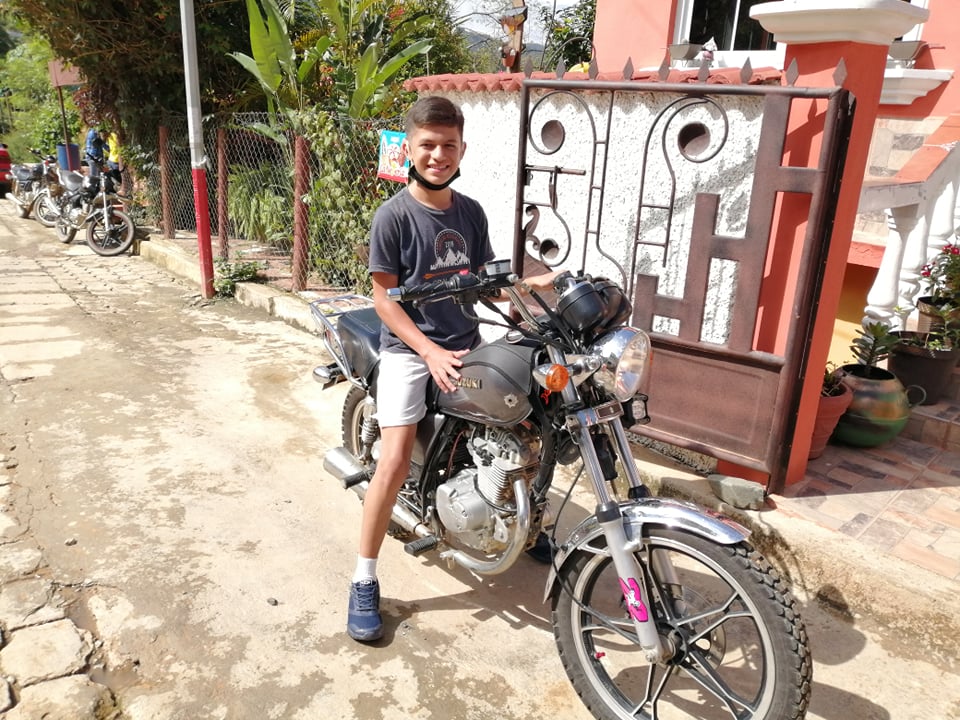 Jacobeam on a GI-Sponsored Motorbike
He left behind his beautiful wife Betsy, and young children: Sarai, Rebeca, and Jacobeam (ha-so-bay-ahm). Since that day of his transition, this little family has carried on the work of their husband/father and kept their church operating, and somehow managed to plant several more in remote villages.
This is important to know, because while we may minister to hundreds, if not thousands of people annually, there remains a faithful, godly family that lives the Great Commission every day; they do so with a part of their emotional heart missing. Last week, Jacobeam celebrated his 13th birthday. I have known him since he was barely two years old—and I have watched him grow up in the church—singing, playing the drums, participating in anything he was able, allowing our team members to get to know him and play together. Now, he enters his teen years without his father, but has a call of ministry on his life. He is a special young man, whose family has battled through so many challenges, including the current pandemic. Yet in all of this, he has a smile, and I know his dad would be proud of him. Please pray for Jacobeam, his family, and their churches.
Jonathan Haward, President & Founder
Global Infusion